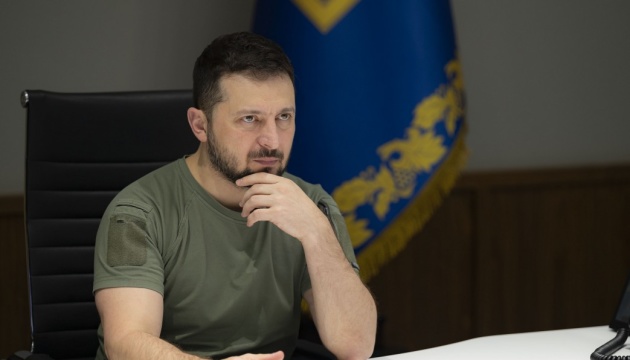 Zelensky to students of Yale University: It is in Ukraine that global fate of democracy will be determined
President of Ukraine Volodymyr Zelensky, in his address to students and professors of Yale University, emphasized that it is in Ukraine that the global fate of democracy is being determined.
"It is important for the whole world that Russia loses now – in the war in Ukraine. When we win for ourselves, we will win for other nations whose freedom is potentially under attack: the ambitions of the Russian throne are known," Zelensky said.
"On behalf of the Ukrainian people, I want to thank your people for the support you provide to our defense. Thank you to your leaders – President Biden, both chambers and parties of Congress, public figures and businesses who feel how important it is for Ukrainian democracy to endure," he said.
The president said he is sure Russia has no chance of winning this war and destroying Ukrainians and any other nation of the world
"Right now, and precisely in Ukraine, it is being decided whether our part of the world will be free and democratic. Ultimately, this is how the global fate of democracy will be determined. This fate should be determined by you and us – the free world, not Russia and its accomplices. I believe that it will be so!" Zelensky stressed.
As reported by Ukrinform, earlier President Zelensky thanked the United States for another $275 million defense aid package for Ukraine.
Photo credit: President's Office
iy