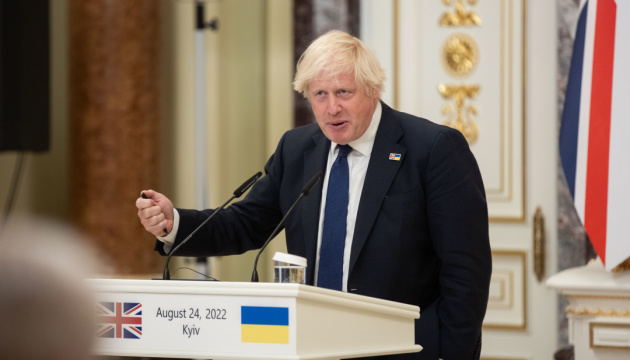 Johnson plans to promote 'Marshall Plan for Ukraine' - The Telegraph
Former British Prime Minister Boris Johnson is considering creating a new organization that will help support and rebuild war-torn Ukraine.
That's according to The Telegraph, Ukrinform reports.
According to the report, Johnson has set up an office in Westminster from which he hopes to start a foundation. His friends say the foundation could raise millions to reconstruct the war-torn country.
One of Johnson's friends who is familiar with the plans described it as a "Marshall Plan for Ukraine," adding "Boris will raise loads of money" from private donors.