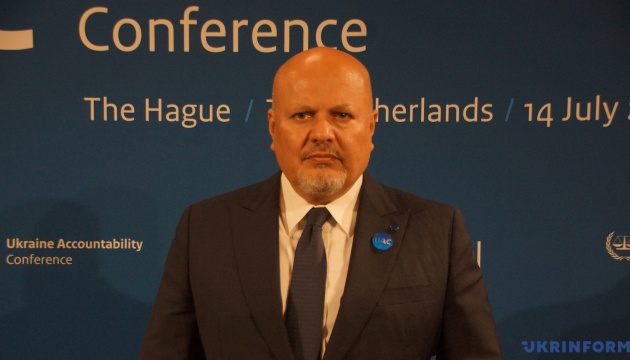 Ukraine could extradite Russian war criminals to be tried by ICC - prosecutor
Ukraine could extradite suspects of Russian war crimes in The Hague even despite the fact that Russia is not party to the International Criminal Court.
That's according to ICC Prosecutor Karim Khan, who leads the team probing war crimes in Ukraine, Ukrinform reports citing France 24.
Speaking at a press conference at the Eurojust HQ, Khan said Russian war criminals fall under the ICC jurisdiction despite Russia's refusal to join the ICC after the latter was established in 2022.
"Certainly if there was a need... and there was a reason why those trials could not take place in Ukraine, whether it's because of some legal additional provisions that we have or not, I am sure that we would get the cooperation from Ukraine. Legally yes it wouldn't represent an obstacle to our jurisdiction," he said.
The ICC launched its own investigation of the Russian war in Ukraine soon after the full-scale invasion, while Khan never commented on the exact deadline for the court to go forward with the indictments, only noting that first a solid evidence base must be collected.
"We are moving forward, we have focus, but I will make announcements at the right time," said Karim Khan.
As Ukrinform reported earlier, the ICC intended to investigate a massive Russian missile attack on multiple civilian infrastructure targets across Ukraine on October 10.