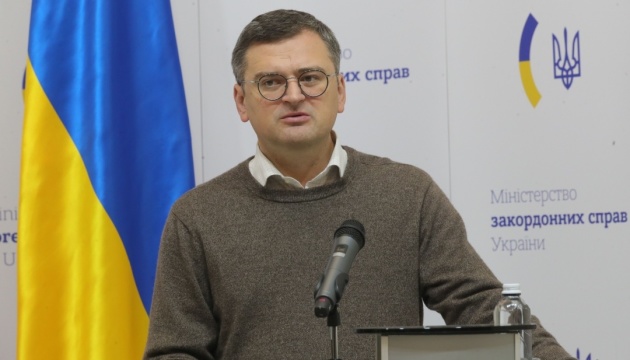 Kuleba interrupts Africa, immediately heading back to Ukraine
Minister for Foreign Affairs of Ukraine, Dmytro Kuleba, is cutting short his African tour in connection with Russia's mass missile attacks, and is immediately returning to Ukraine.
The head of Ukrainian diplomacy announced this on Twitter, Ukrinform reports.
"I am in constant contact with partners since early morning today to coordinate a resolute response to Russians attacks. I am also interrupting my Africa tour and heading back to Ukraine immediately," Kuleba wrote.
As reported, on Monday morning, as a result of enemy missile attacks, explosions rang out in Kyiv, Khmelnytskyi, Lviv, Zhytomyr, and Dnipro. In Ternopil and Vinnytsia regions, anti-aircraft defenses engaged enemy targets, and in Mykolaiv region two enemy missiles were shot down.
On October 10, several explosions rocked the central part of Kyiv, resulting in civilian deaths and injuries.
On October 3, Minister of Foreign Affairs Dmytro Kuleba began the first ever tour of Ukraine's top diplomat to African countries.