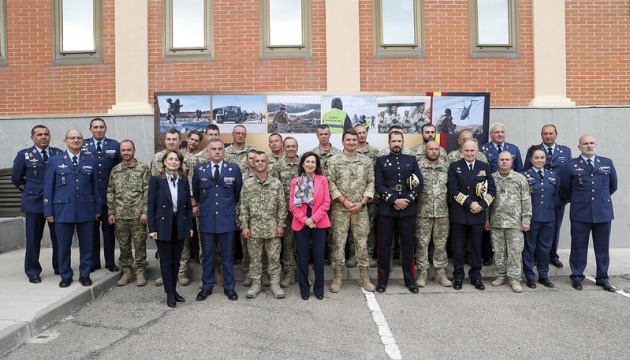 Spain's defense minister visits training of Ukrainian forces
The Minister of Defense of Spain, Margarita Robles, came to a training base outside Zaragoza where Ukrainian military servicemen are undergoing air defense training.
That's according to the defense ministry's press service, Ukrinform reports.
The training is taking place at the Zaragoza Air Base near the city of the same name. They are attended by 19 Ukrainian servicemen who are being instructed by the Spanish air deployment squadron personnel on the use of anti-aircraft systems, which will allow them to operate them autonomously in the combat zone.
Both air defense system operators and service personnel participate in the exercises. This military training assistance mission is part of the European Union's efforts to support Ukraine in the ongoing war against Russia.
"Beyond the experience you are gaining here, I would like to convey to you the support, affection and recognition of all of Spain. Your being here is our way of expressing our gratitude and admiration for you. The entire Ukrainian people and you have shown that you are brave and heroic," Robles told the Ukrainian military.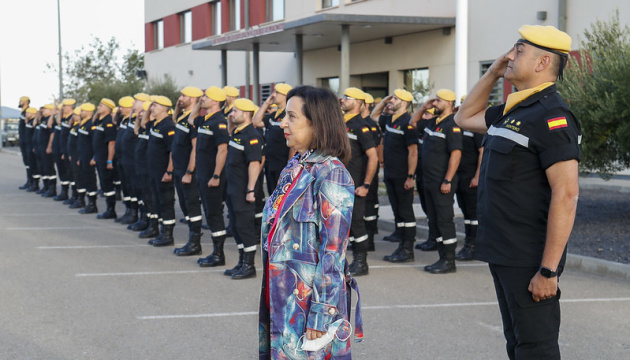 She noted that Spain will be providing support "until Ukraine completely wins this war."
The training mission for the Ukrainian military, which was originally intended to last three weeks, but will last another, will wrap up on October 14 before more Ukrainian servicemen arrive in Spain on November 1, as expected.