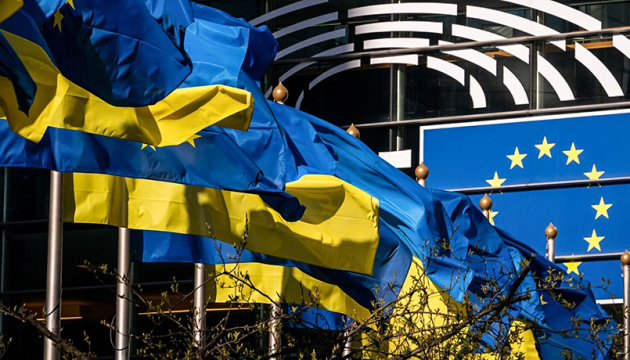 Ukraine will take part in European Political Community meeting
On October 6, Ukraine will participate in the first meeting of the European Political Community in Prague.
As an Ukrinform correspondent reports, the first meeting of the European Political Community will bring together leaders from across the continent in Prague ahead of the informal meeting of EU heads of state and government.
Apart from the leaders of 27 EU Member States, the leaders of Ukraine, Azerbaijan, Armenia, Georgia, Moldova, Albania, Bosnia and Herzegovina, Great Britain, Iceland, Kosovo, Liechtenstein, Norway, North Macedonia, Serbia, Turkey, Montenegro, and Switzerland have been invited.
Prime Minister Denys Shmyhal is to represent Ukraine.
The meeting will include a plenary session, roundtable discussions and bilateral meetings.
Topics such as peace and security, economic situation, energy and climate, as well as migration and mobility are planned to be discussed. No formal written outcome of the European Political Community is envisaged.
As European Council President Charles Michel noted in the invitation, "with the dramatic consequences of Russia's war affecting European countries on many fronts, we agreed to launch the European Political Community with the aim of bringing together countries on the European continent and providing a platform for political coordination. The ambition is to bring Leaders together on an equal footing and to foster political dialogue and cooperation on issues of common interest so that, together, we work on strengthening the security, stability and prosperity of Europe as a whole."
This platform for political coordination does not replace any existing organisation, structure or process and does not aim to create new ones at this stage, the Council of the EU notes.
ol