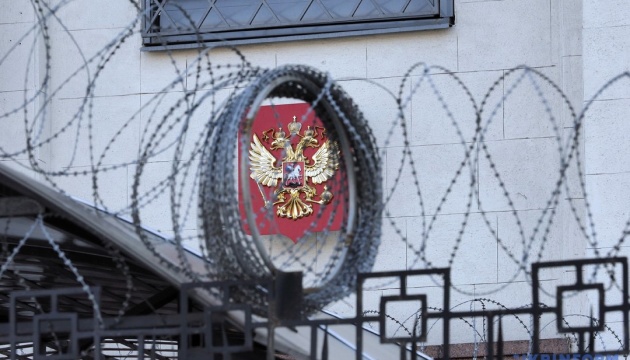 NSDC Ukraine slaps sanctions on 3,600 Russian individuals, entities
The sanctions list, approved September 30, includes Russian President Vladimir Putin's relatives.
That's according to the press service of Ukraine's Economy Ministry, as reported by Ukrinform.
The list includes:
children and other relatives of Vladimir Putin and his close entourage;
representatives of Russia's regional elites and authorities;
oligarchs and their close circle;
artists and propagandists, including citizens of Ukraine;
collaborators who flipped to the enemy side;
senior officials of Russian state corporations;
representatives of the Russian armed forces' top command;
representatives of the so-called "governments of the "LPR" and "DPR," occupation "authorities" of the Autonomous Republic of Crimea, and leaders of illegal armed formations operating in the occupied areas of Ukraine.
Sanctions were also adopted against foreign nationals, the so-called "international observers" who participated in the sham referenda in the temporarily occupied territories of Ukraine.
Key system-shaping companies, banks, defense enterprises, as well as companies operating in the mining, energy, communication, logistics, and other spheres were sanctioned as well.
Memo. The Interdepartmental Working Group (IWG) on the Implementation of State Sanctions Policy was created by the Cabinet of Ministers on August 30, 2022. It involves officials representing various ministries, the President's Office, National Security and Defense Council, Security Service, law enforcement, intelligence, and other state bodies and agencies.