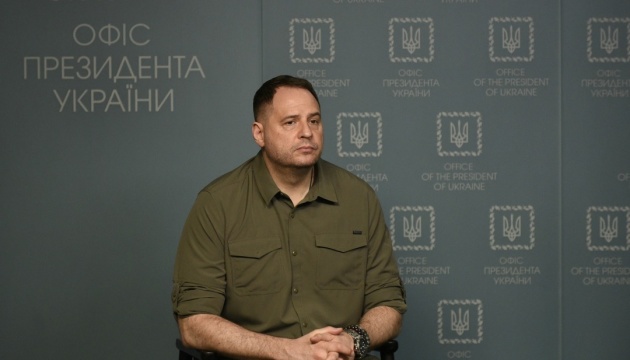 Yermak has phone conversation with Italian senator Adolfo Urso
Head of the Office of the President of Ukraine Andriy Yermak had a phone conversation with the Italian senator, the head of the parliamentary committee for the security of the Italian Republic, Adolfo Urso.
Ukrinform reports this with reference to the president's press service.
Yermak congratulated the "Brothers of Italy" party and its leader Giorgia Meloni on winning the elections held on September 25, and expressed hope for the implementation of the position in support of Ukraine after the creation of the new Italian government.
"This support is very important for us, as it will help bring our victory closer," the head of the Office of the President said.
Yermak also emphasized the importance of Ukraine receiving reliable international security guarantees.
The head of the President's Office recalled that the international working group on security guarantees for Ukraine, which he heads together with former NATO Secretary General Anders Fogh Rasmussen, prepared recommendations for the Kyiv Security Compact. Ukraine aims to hand over this document to Italy for review and expects the Italian Republic to act as one of the guarantors of the security of our country, Yermak said.
"We would be happy if Italy became one of the security guarantors for Ukraine," he said.
The head of the Office of the President separately noted the importance of a tough reaction to Russia's holding of so-called "referendums" on the temporarily occupied Ukrainian territories and the adoption of the illegal decision on their annexation.