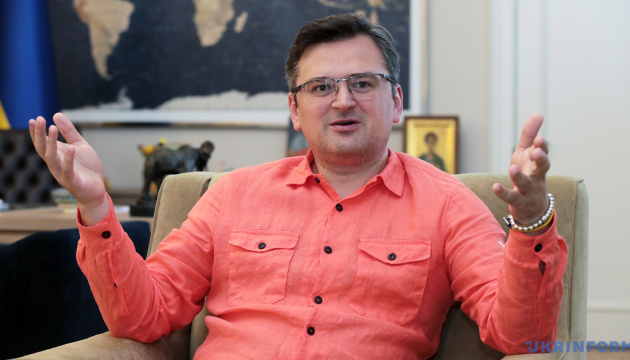 China's current stance on Russian war more beneficial to Ukraine - Kuleba
China's current position regarding the ongoing war is more beneficial to Ukraine than to Russia.
That's according to Dmytro Kuleba, Minister for Foreign Affairs of Ukraine, Ukrinform reports referring to the minister's interview with Interfax-Ukraine.
"Who benefits from China's current position? Of course, it's Ukraine, not Russia. Russia would like to see a much larger engagement. Would we like to see more from China? Of course, we would. But, weighing the situation realistically, we understand that the current position is that with which we can work," said the head of Ukrainian diplomacy.
At the same time, Kuleba noted that, if China supports Russian aggression against Ukraine in any form, it will have a devastating effect on bilateral relations.
Also, according to the head of the Foreign Ministry, there is a lack of regular contact between Ukraine's leaders and those of China and India.
"We are offering these talks, but they are being held back for political reasons. India's position is the same as China's – it can be worked with. I, of course, have questions about the purchase of oil, but India's argument is simple: 'Europe is buying so why can't we?' So it's complicated. But we also see positive dynamics there, for example, the refusal of the Indian military industry to cooperate with Russia on a number of projects," the minister emphasized.
Kuleba noted that India's political position has always been clear – they stand for the territorial integrity of Ukraine.
As reported, since the onset of the large-scale Russian invasion of Ukraine, China has declared neutrality, refusing to provide military-technical, financial, and other material assistance to any of the parties.
On September 22, Beijing called for peace talks between the parties to the "conflict".