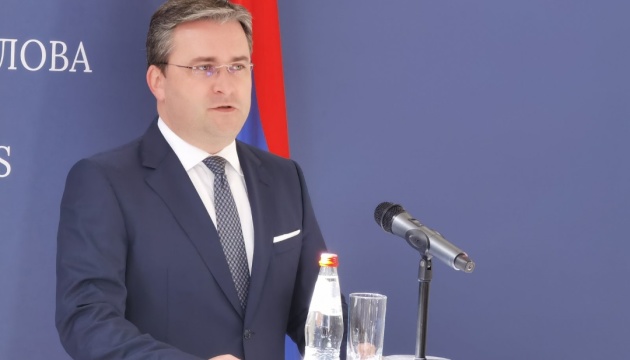 Serbia will not recognize results of sham referendum in occupied regions of Ukraine
Serbia will not recognize the results of sham referendum on accession to Russia held in the temporarily occupied regions of Ukraine.
"[Recognition of sham referendum] would contradict our national interests and the policy of preserving territorial integrity and sovereignty, as well as the commitment to the principle of inviolability of borders," Minister of Foreign Affairs of Serbia Nikola Selaković stated, Ukrinform reports with reference to the country's Ministry of Foreign Affairs.
As reported, the leaders of the "LPR/DPR" and collaborators in the Russian-seized territories announced "referenda on joining Russia" on September 20 and scheduled them for September 23-27.
The leaders of Western countries stated that Russian sham referendum in Ukraine would be illegitimate.
At the same time, Russian president Vladimir Putin said on September 21 that Russia recognized the results of the "referendum".
Meanwhile, the results of a sociological survey conducted by Active Group in August 2022 show that the vast majority of respondents in the temporarily occupied territories of Ukraine are sure that their region should be an integral part of Ukraine and their well-being and security have significantly deteriorated since the occupation.
In particular, almost 73% of respondents consider the territorial claims of the Russian Federation on their region to be completely unfounded. Also, 82% of respondents in the temporarily occupied territories of Ukraine answered that they would not go to the referendum if the Russian Federation held it in their city.
Photo credit: Ministry of Foreign Affairs of Serbia
ol