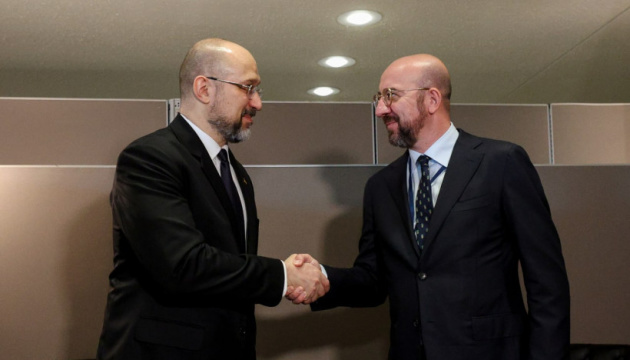 Shmyhal, Michel discuss security guarantees and financial support
During a working visit to New York on September 21, Prime Minister of Ukraine Denys Shmyhal discussed topical issues of bilateral cooperation with President of the European Council Charles Michel.
As the Government portal informs, the Head of Government thanked the European Union for organizing important events on the sidelines of the 77th Session of the UN General Assembly.
"The whole world has felt the negative consequences of the war waged by Russia in Ukraine. That is why it should unite in order to stop Russia's aggression and force it to leave the territory of Ukraine," Shmyhal stressed.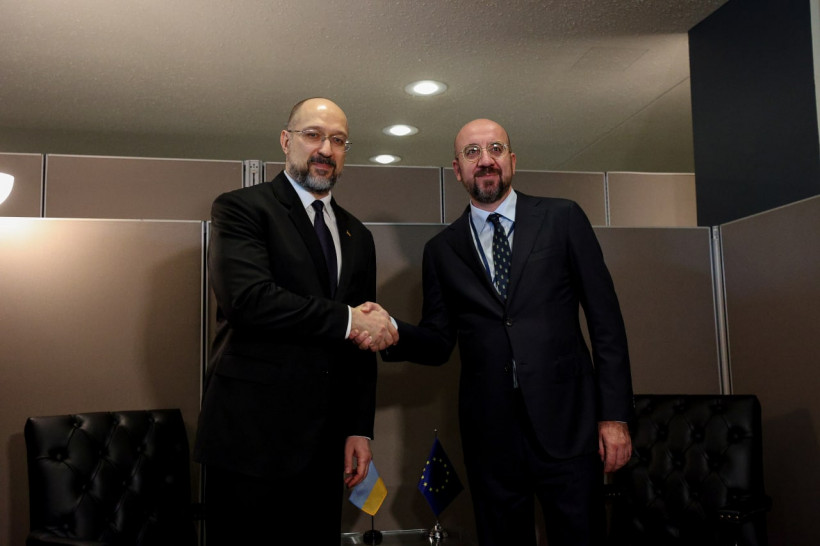 The Prime Minister of Ukraine emphasized the importance of finding effective security guarantees for our country after the war ends, in order to discourage Russia from launching bloody hostilities again. In particular, Shmyhal noted that the Yermak-Rasmussen working group had already developed and presented recommendations regarding such security guarantees for Ukraine.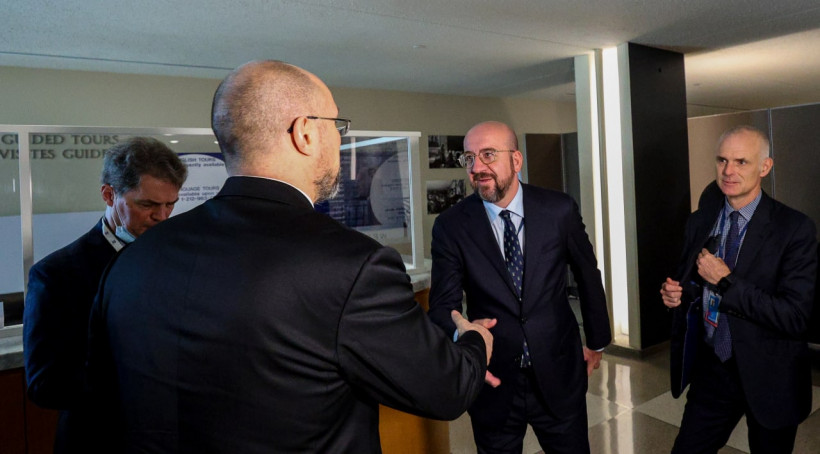 During the meeting, the Head of the Government of Ukraine expressed his gratitude to the EU for supporting the allocation of the next tranche of macro-financial assistance in the amount of EUR 5 billion. According to him, the financial support of the European Union, together with the United States and the IMF, helps Ukraine maintain macroeconomic stability and fulfill its obligations to the people.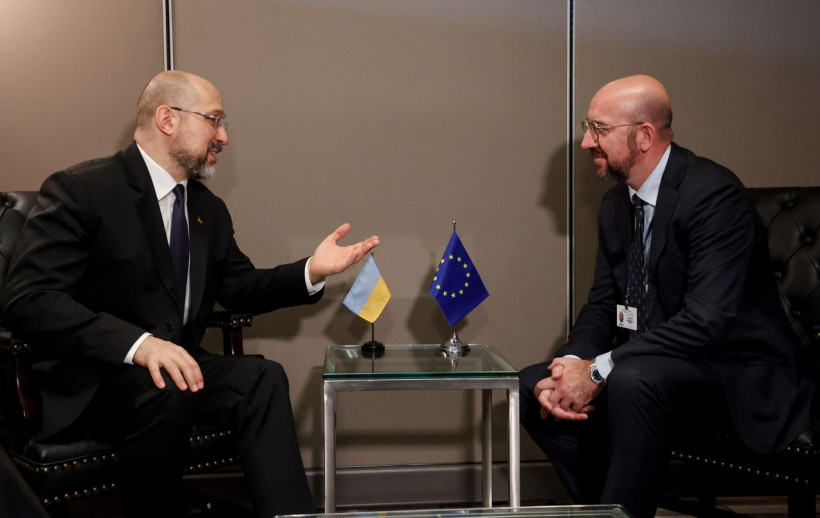 The Prime Minister also emphasized Ukraine's loyalty to its obligations as a reliable gas exporter.
"In May, you had the opportunity to visit the ports of Odesa and get familiarized with the ships with grain that were due for shipment. Today, thanks to joint efforts, these vessels are already delivering grain to the countries of Asia, Africa and Europe," Shmyhal noted and added that the operation of "grain corridors" should be continued to maintain food security in the world.
Photo credit: Government portal
ol