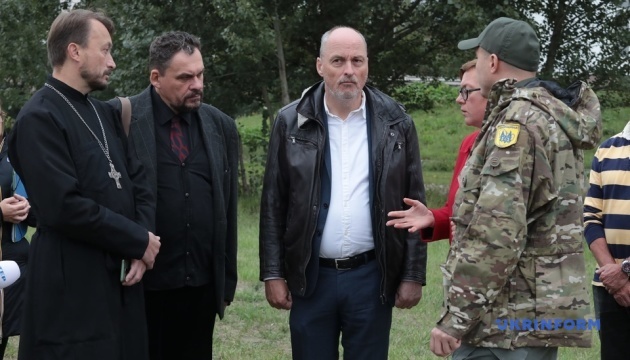 MEPs visit Bucha and Irpin
A delegation of the General Secretariat of the European Parliament, led by Secretary General Klaus Welle, has visited the cities of Bucha and Irpin in the Kyiv region.
According to an Ukrinform correspondent, during a working trip, European politicians first visited a site of mass burial of civilians killed by the Russian invaders in Bucha and then attended a memorial photo exhibition in the Church of Andrew the First-Called.
In Irpin, the delegation, accompanied by Mayor Oleksandr Markushyn, inspected the buildings destroyed during the hostilities - the House of Culture, the city stadium, the building of the University of the State Fiscal Service of Ukraine, as well as a graveyard of damaged and burnt-out cars of the residents of Irpin.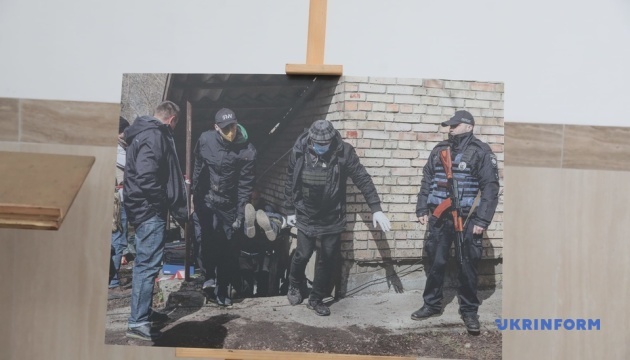 MEPs expressed their support for Ukraine and its people.
"The European Parliament has been supporting Ukraine for ten years, and now we have come to support under special circumstances. In Bucha and Irpin, we saw unspeakable crimes that could only be imagined in the 21st century, but now the whole world knows what Russian aggression is, what it means for Ukraine," Welle said.
He added that the delegation of the European Parliament had visited Bucha and Irpin as part of a working trip to express their solidarity with Russian war crimes victims.
"Ukraine must win this war. Not only in order to liberate their country, their land, but also in order to prevent the war from spreading to the whole of Europe. After all, Ukraine stands guard over our continent," Welle said.