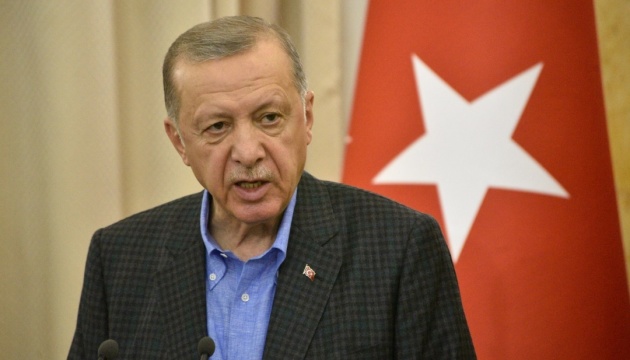 Erdoğan: Ukraine, Russia agree on exchange of 200 prisoners
President of Turkey Recep Tayyip Erdoğan has stated that Ukraine and Russia reached an agreement on the exchange of 200 prisoners.
"In Uzbekistan, I got together with President Putin, and we had very extensive discussions with him. And he is actually showing me that he's willing to end this as soon as possible. That was my impression, because the way things are going right now are quite problematic; 200 hostages will be exchanged upon an agreement between the parties [Ukraine and Russia]. I think a significant step will be taken forward," Erdoğan told PBS NewsHour in an interview.
According to him, when peace is established in Ukraine, the issue of returning the lands invaded by Russian troops will become very important.
"The lands which were invaded will be returned to Ukraine," Erdoğan stressed.
The President of Turkey also stated that he had been calling on Putin to return Crimea to its rightful owners since 2014, but no step has been taken forward so far.
"We asked him [Putin] to return Crimea to its rightful owners. These are our descendants at the same time, the people who are living there. If you were to take this step forward, if you could leave us, you would also be relieving the Crimean Tatars and Ukraine as well. That's what we have always been saying. But since then, unfortunately, no step has been taken forward," he said.
As reported, Erdoğan met with Putin within the framework of the 22nd Shanghai Cooperation Organization (SCO) Heads of State Summit on September 16.
ol