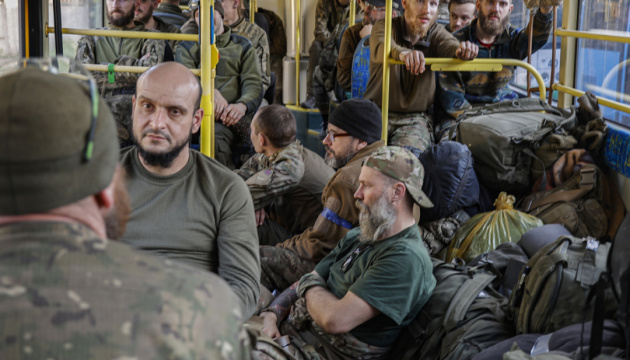 U.S. Department of State: Trial of POWs in Mariupol is a mockery of justice
The U.S. Department of State condemned the intentions of Russian-backed puppet regimes to try Ukrainian prisoners of war in the occupied Mariupol, noting that Moscow is trying to deflect responsibility for the invasion of Ukraine.
"By planning to hold so-called 'tribunals' in Russia-controlled Mariupol against Ukraine's brave defenders, the Kremlin is attempting to deflect responsibility for President Putin's war of aggression and distract from overwhelming evidence of the atrocities Russian forces have committed in Ukraine," reads the press statement by Ned Price, Spokesperson for the U.S. Department of State.
He underscored that the "planned show trials are illegitimate and a mockery of justice".
The Spokesperson for the U.S. Department of State noted that all members of Ukraine's armed forces, including domestic and foreign volunteers incorporated into the armed forces, are entitled to prisoner of war status if they are captured and must be afforded the treatment and protections commensurate with that status, according to the Geneva Conventions.
As reported, the Russian occupying power intends to hold show trials of Ukrainian prisoners of war in occupied Mariupol.
President of Ukraine Volodymyr Zelensky said that Russia would cut off its way to negotiations by the trial of Ukrainian prisoners in Mariupol.
Ravina Shamdasani, Spokesperson for the UN High Commissioner for Human Rights, once again called on Russia to grant independent monitors full access to all individuals detained in relation to the armed conflict in Ukraine, by the Russian Federation, including those held by Russian-affiliated armed groups.
ol