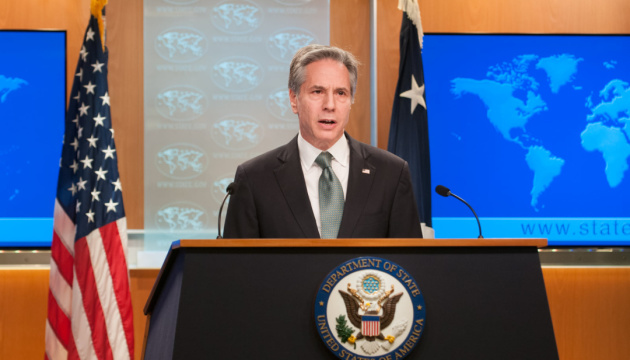 Blinken: World should continue to insist that Crimea is Ukraine
It is necessary to continue to insist that Crimea is Ukraine, just as Donetsk and Luhansk are Ukraine, and that every part of the currently occupied Ukrainian territory is Ukraine.
This was stated by U.S. Secretary of State Antony Blinken during the second Crimea Platform Summit.
According to the top diplomat, this is the position that the United States pursued in both 2014 and 2022.
"We must keep raising the costs and international pressure on President Putin and his enablers until the rights of the Ukrainian people and their sovereign country are respected," the State Secretary said.
Blinken added that it is necessary to continue efforts to strengthen humanitarian security and provide more support to Ukrainians, "as the United States has done, and will continue to do," Blinken noted.
As reported earlier, today, at Ukraine's initiative, the second Crimea Platform Summit is taking place, the main goal of which is to combine international efforts to liberate Crimea from Russian occupation and restore the international legal order. Due to the security situation, this year's event is being held partly via teleconference. Representatives from 60 countries of the world, including 40 presidents and prime ministers, are participating. This year, representatives of two more continents – Africa and Latin America – are taking part in the Crimea Summit for the first time.