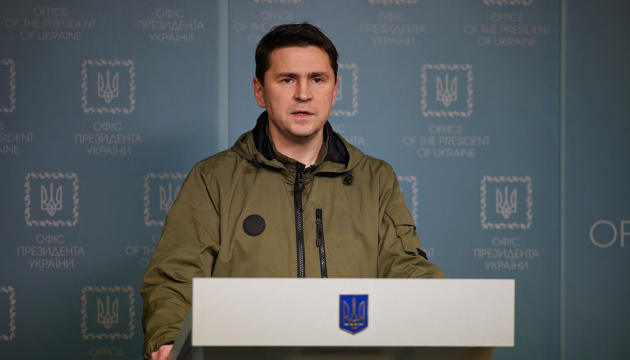 Ukraine has nothing to do with car bomb explosion killing Dugin's daughter – Podolyak
Ukraine has nothing to do with a car bomb explosion, killing Russian propagandist Darya Dugina, a daughter of the 'Russian world' ideologue Alexander Dugin.
The relevant statement was made by Advisor to the Head of the Office of the President of Ukraine Mykhailo Podolyak during a nationwide telethon, an Ukrinform correspondent reports.
"Ukraine definitely has nothing to do with this, because we are not a criminal state, which the Russian Federation is, and even more so, we are not a terrorist state," Podolyak stressed.
In his words, Russians are whipping up tension, as they want to start not a concealed but real mobilization.
According to Podoyak, another version is that there are now different political groups in Russia, which are fighting against each other to re-divide the internal ideological space within the country.
A reminder that Darya Dugina was killed in a car bomb explosion near Moscow. Same as her father, Dugina worked for the Russian propaganda. In particular, she had a Telegram channel used to show support for Russia's war against Ukraine.
mk