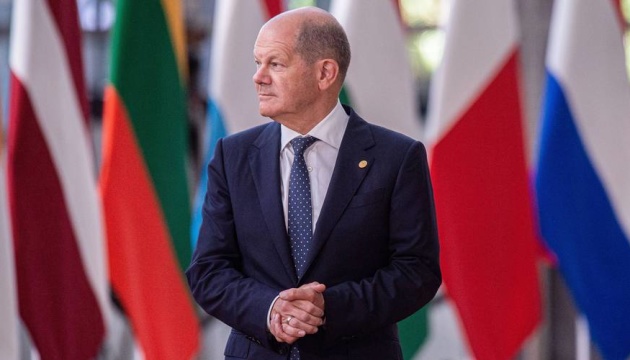 Prime Ministers of Germany, Sweden say Ukraine could use their weapons to regain Crimea
Ukraine has the right to use weapons it receives from Western partners, in particular, from Germany and Sweden, to protect its territorial integrity.
This was announced by the heads of government of Germany, Olaf Scholz, and Sweden, Magdalena Andersson, at a joint press conference in Stockholm on August 16, an Ukrinform correspondent reports.
"We support Ukraine with the weapons we supply. These weapons serve Ukraine to defend its territorial integrity and sovereignty of its own territory," Sholtz said.
"This about Ukraine being able to protect its territorial integrity and use those weapons in that respect," Andersson confirmed. That Sweden and Germany decided to provide weapons to Ukraine was a historic decision, Sweden's PM stressed.
It should be noted that the journalist asked the leaders whether Ukraine could, in their opinion, use Western weapons to deoccupy Crimea and whether this goal falls under the concept of self-defense.
In general, both politicians stated that the strength of Europe in these difficult times lies in its unity. They also mentioned the quick and united introduction of sanctions against the aggressor power, unprecedented in their scale and force, and promised to continue supporting Ukraine. "Russia must not win this war, it is important for Ukraine, it is important for us," Andersson said.
Both Andersson and Scholz admitted that "dark times have come for Ukraine and for Europe", at the same time expressing confidence that Europe will be able to overcome problems together, strengthen its sovereignty, getting rid of energy dependence on Russia. Sweden and Finland joining NATO will strengthen security component of the alliance and the European continent in general.
Olaf Scholz is now on a tour across Scandinavia. Earlier, Scholz visited in Oslo, where he took part in a meeting of the Northern Council.