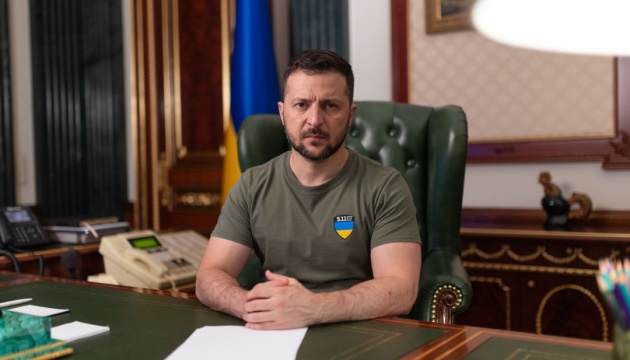 Zelensky greets Poles on Armed Forces Day in Polish
Ukrainian President Volodymyr Zelensky has congratulated the Poles on the Polish Armed Forces Day.
According to Ukrinform, the head of state recorded a video greeting in Polish.
"Dear friends, allies, brothers! It is an honor for any state leader to be able to address the Polish people in this way. And I am proud that such an appeal sounds in the most justified way from the Ukrainian state," Zelensky said.
He noted that the Ukrainian and Polish peoples had come a long way and finally reached the historically greatest agreement on the main issue for Ukrainians and Poles - the issue of freedom. In his opinion, only by joint efforts can both peoples protect the independence of the states for generations to come. "And we really stand together - as friends, allies and brothers. We fight together. And we will definitely celebrate our and your victory in the battle for freedom and our common European future, which is happening now, in our lifetime," Zelensky said.
Zelensky thanked the Poles for their historic support.
"I sincerely congratulate you on the Day of the Armed Forces of the Republic of Poland! And from the bottom of my heart, I wish you one thing - a speedy victory. Glory to Poland! Glory to Ukraine!" he added.
On August 15, Poland celebrates the holiday of the Polish Army - Armed Forces Day. It falls on the anniversary of the Battle of Warsaw, when Poland defended its statehood.