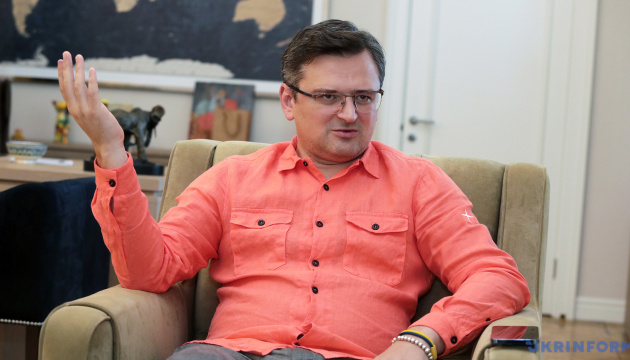 Kuleba advises Russians to complain directly to Kremlin about travel ban to Europe
Minister for Foreign Affairs of Ukraine Dmytro Kuleba advised citizens of the Russian Federation, who are upset with the prospect of being banned from entering Europe, to complain about it directly to the Putin regime, which unleashed the war against Ukraine.
Kuleba wrote about this on his Twitter account, Ukrinform reports.
"Russians who are upset with the prospect of being banned from tourist travel to Europe can direct their complaints to the Kremlin and over 70% of their compatriots who support the war," he wrote.
Kuleba stressed that no one proposes banning those few Russians who may need an asylum or humanitarian entry.
As reported by Ukrinform, the day before, President of Ukraine Volodymyr Zelensky called on Europe to ban the issuance of visas for citizens of Russia, stressing that "there must be a guarantee that Russian murderers and accomplices of state terror will not use Schengen".
"One cannot destroy the very idea of Europe, our common European values, that is, one cannot turn Europe into a supermarket where it does not matter who enters – the main thing is that a person simply pays for the goods," Zelensky said.
iy