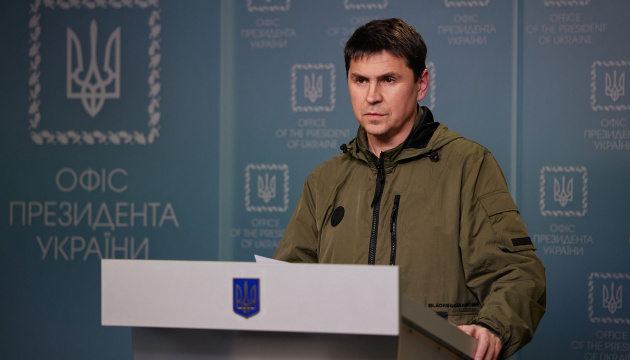 Podolyak outlines current Ukraine–Russia dialogue points
Ukraine maintains a dialogue with the Russian Federation exclusively at the level of settling the issue of exchange of POWs and the bodies of the dead.
"We have certain dialogues at the level of headquarters regarding the release of prisoners, the exchange of bodies, and so on. That is, there are dialogues on a humanitarian component. Of course, we understand that this is the Russian Federation and any dialogues with them are very difficult, but such dialogues are maintained," Mykhailo Podolyak, Adviser to the Head of the Office of the President of Ukraine, told Babel Ukrainian media outlet in an interview.
At the same time, he emphasized that there were no dialogues on military and political issues. Even the negotiations on grain corridors were held not directly but through an intermediary.
As reported, a round of negotiations between the Ukrainian and Russian delegations took place in Istanbul on March 29. After that, the Ukrainian delegation made a number of proposals to end the Russian-Ukrainian war, including the signing of an international agreement on security guarantees for Ukraine. This was the last face-to-face stage of negotiations.
Later, the negotiation process was suspended.
ol