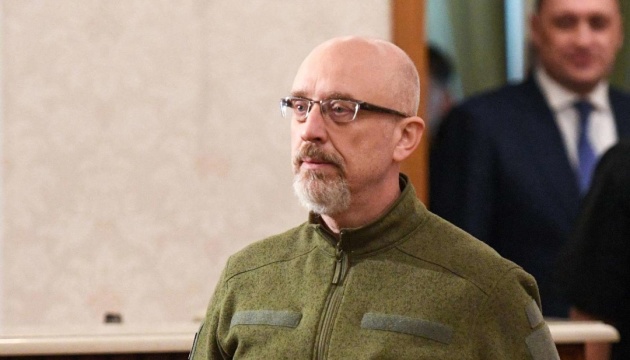 Minister Reznikov: Compromise with Russia possible only after all Ukrainian territories liberated
The Ukrainian side could consider a compromise with Russia only after Russian forces leave all the temporarily occupied areas of Ukraine within the borders recognized by the international community in 1991.
The relevant statement was made by Ukrainian Defense Minister Oleksii Reznikov in an interview with DR Denmark, an Ukrinform correspondent reports.
"We will win this war, we will liberate our territories, all of them. Compromise could be if they go out from our lands, and we will discuss the next future of the neighborhood between Ukraine and Russia," Reznikov said.
In his words, Russians have to pay reparations for all the cities ruined and all the Ukrainians killed. They have to receive punishment for all the murders, rapes and other atrocities they committed.
"Ukraine's main goal is to liberate all the Ukrainian territories, because in 1991 it was recognized in all international community that it's our border, and we are not a legitimate target for the enemy," Reznikov stressed.
Reznikov expressed confidence that the war would end with the victory of Ukraine and its partners. In his words, Ukrainian territories will be liberated "step by step", just as the Ukrainian Army liberated Kyiv Region, Chernihiv Region, Sumy Region and Snake Island.
A reminder that, on August 11, 2022, Ukrainian Defense Minister Oleksii Reznikov participated in the Copenhagen Conference for Northern European Defense Allies in support of Ukraine.
mk