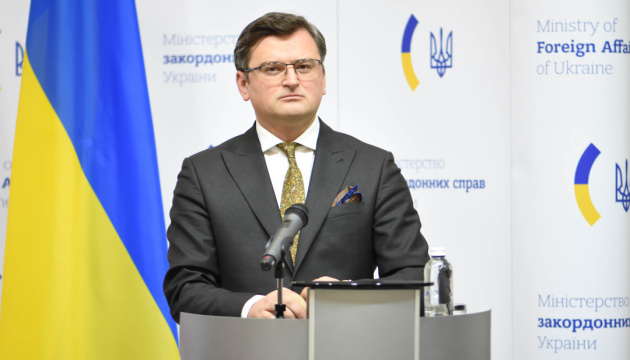 Kuleba, Borrell coordinate stances on sanctions, arms supplies
Minister for Foreign Affairs Dmytro Kuleba has coordinated with EU High Commissioner Josep Borrell the positions as regards new sanctions on Russia and weapons supplies to Ukraine, as well as discussed the security situation in the Balkans.
That's according to Ukraine's Foreign Minister Dmytro Kuleba, Ukrinform reports, referring to the minister's Twitter page.
"Call with Josep Borrell. Ukraine and the EU are determined to ensure further functioning of the grain corridor to help the Middle East, Africa, and Asia. Cordinated positions on new sanctions on Russia, arms deliveries to Ukraine. Discussed the security situation in the Balkans," the minister tweeted.
Memo. On February 24, 2022, Russian President Vladimir Putin launched a full-scale invasion of Ukraine. Russian troops have been shelling and destroying Ukraine's infrastructure and residential areas, employing artillery, MLR systems, ballistic missiles, and warplanes.