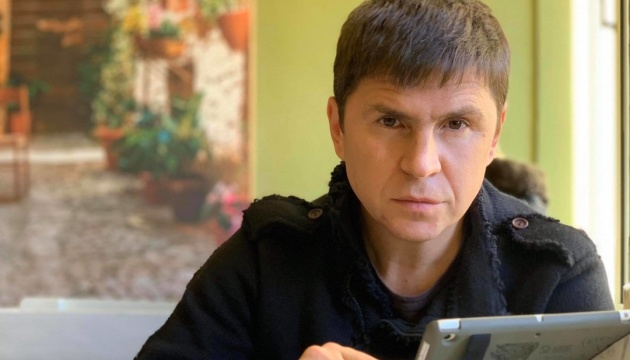 Podolyak: Impossible to return to Istanbul communiqué
Mykhailo Podolyak, the adviser to the Head of the Office of the President of Ukraine, considers it impossible to return to the Istanbul communiqué which was the result of face-to-face negotiations between Ukrainian and Russian delegations in Istanbul in March.
"In short, in my opinion, it's impossible [to return to the Istanbul communiqué]. The emotional background in Ukraine has changed very, very much. We have seen too many war crimes live. Ukrainian society will probably not agree because will understand that if Russia bears no responsibility for these crimes, they will continue in one form or another in the territory of Ukraine. Therefore, the communiqué that was proposed in Istanbul should undergo a certain upgrade," Podolyak told BBC News Ukraine in an interview.
As reported, a round of Ukraine–Russia negotiations took place in Istanbul on March 29. After that, the Ukrainian delegation made a number of proposals to end the Russian-Ukrainian war, including the signing of an international agreement on security guarantees for Ukraine. This was the last face-to-face round of negotiations.
Later, the negotiation process was stopped. Mykhailo Podolyak, a member of the Ukrainian delegation, stated that Ukraine's negotiations with the Russian Federation had been suspended until the Russian Federation could perceive the situation objectively.
ol