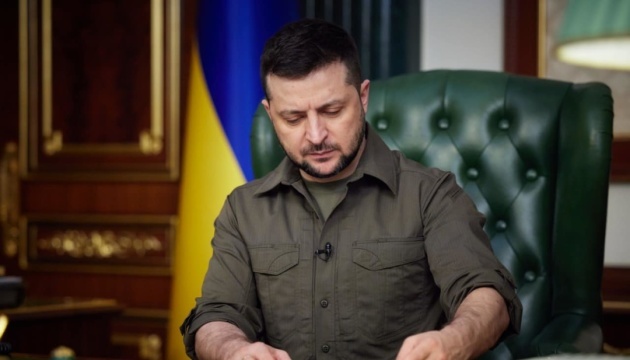 President signs several laws aimed at protecting Ukrainians
President Zelensky has signed laws on safety guarantees for journalists, assistance to internally displaced persons, and protection of the civilian population.
"I signed several important laws today, in particular the law on providing additional guarantees of protection to media representatives working in the areas of hostilities. This will strengthen the protection of our journalists. The law on ensuring the rights and freedoms of IDPs is eliminating bureaucratic barriers that limit assistance to people. The law on the protection of the civilian population in the event of emergency situations and hostilities," President of Ukraine Volodymyr Zelensky said in his evening address.
In addition, the President signed the law that "creates conditions for comprehensive thermal modernization of buildings and simplifies the process of restoring the residential sector damaged by the strikes of the occupiers."
The President stressed that Ukrainians should protect their state and take care of each other no matter what happens and no matter what the occupiers' plans are, noting that "strategically, Russia has no chance of winning this war, and it is necessary to hold on so that the terrorist state feels its defeat even at the tactical levels."
"The more effective we are in this – all of us, all citizens of Ukraine – the faster we will achieve victory. Thank you to everyone who fights for Ukraine! Glory to Ukraine!" the President summed up.
ol