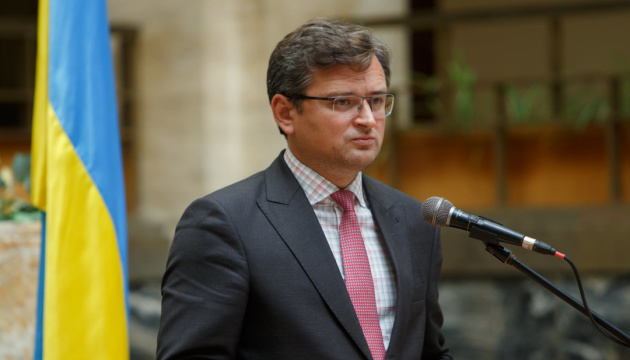 FM Kuleba: In war with Russia, Ukraine needs the West to have stamina
In the war with Russia, Ukraine needs the West to have stamina.
The relevant statement was made by Ukrainian Foreign Affairs Minister Dmytro Kuleba in an interview with France24, an Ukrinform correspondent reports.
"We need stamina… Not for us. We have stamina. We need Europeans and people in the West to have stamina as well," Kuleba said.
In his words, heating European homes and arming Ukrainians are two separate processes, and they are not linked to each other.
"We are fighting the war. I cannot impose any opinion or narrative on people living in Europe. If they decide that it's safer to try to make a deal with Putin, they are free to do it. But, the truth is that they will not succeed, because Putin will take it as a sign of weakness, and he will only increase the pressure," Kuleba stressed.
According to Kuleba, if someone makes concession to Putin, their lifestyle is ruined, as the Russian leader will want to grab more.
A reminder that Russia threatens the countries showing support to Ukraine in its fight against the Russian armed aggression with interrupting gas supplies, which may cause a severe energy crisis in the winter season.
mk