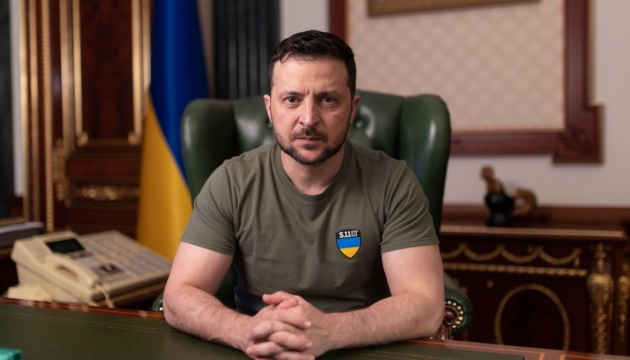 President Zelensky debunks fake news about his health condition
Ukrainian President Volodymyr Zelensky has debunked fake news about his serious health condition, which was spread via Ukrainian radio stations during a cyberattack.
The relevant statement was made by Ukrainian President Volodymyr Zelensky in his video address, an Ukrinform correspondent reports.
"Today Russia has launched another fake news, claiming that the state is not run by President Zelensky, as he is in the hospital, or rather in intensive care, due to his serious condition. Serious health condition. Anyways, I am in the office. I have never felt as strong as I am now. And bad news for all of you who spread such fake news. I am not alone, there are 40 million of us. And, with all due respect to old age, 44 is not 70," Zelensky said.
A reminder that hackers launched a cyberattack on the server systems of Ukraine's radio station and spread fake news about Ukrainian President Volodymyr Zelensky allegedly taken to intensive care.
mk