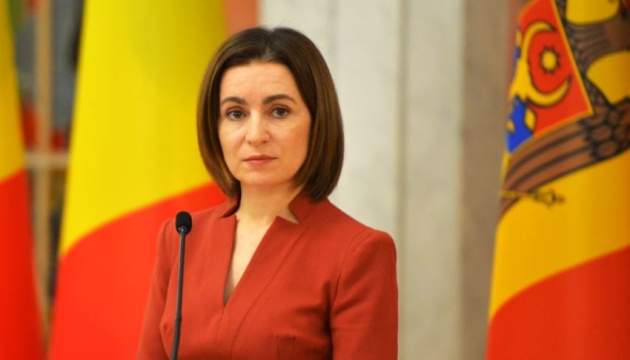 Moldova needs modern weapons to protect itself if Russia attacks - Sandu
President Maia Sandu of Moldova underlined the necessity of arming the nation's military with modern equipment to be prepared for a potential attack from Russia.
That's according to IPN, Ukrinform reports.
"If Russia attacks us, what shall we do? Will we send the army to defend us with a hoe? We do not want to become involved in the war, but it is a reality for which we need to get ready. All the opposition's discussions are false as the EU said that it can offer us non-lethal equipment even if we need munitions too. We must seriously analyze the equipment level of the national army. If we have an army, we should not neglect it. We should do elementary things. It is not right to keep the army without any equipment that would help us defend ourselves. The only promise we have from the EU refers to non-lethal weapons," stated Sandu.
The president says Moldova is and will remain a peaceful country.
"We do not want weapons for going to fight against the neighbors, as Russia does. We want to be safe at home and want no one to attack us. Even if our defense system is in a very bad situation, if Russia hadn't launched this aggression against Ukraine, we wouldn't have probably discussed too much the necessity of equipping the army. When we see what Russia does in Ukraine, it would be unserious not to think how to defend ourselves if such a tragedy happens. I hope a lot we will not experience something like this, but it does not depend on us," said Maia Sandu.
As Ukrinform reported earlier, speaking at a joint press conference with President Volodymyr Zelensky in Kyiv, Maia Sandu said her country was ready to provide support to Ukraine in terms of demining, as well as continue humanitarian assistance in the wake of Russian aggression.