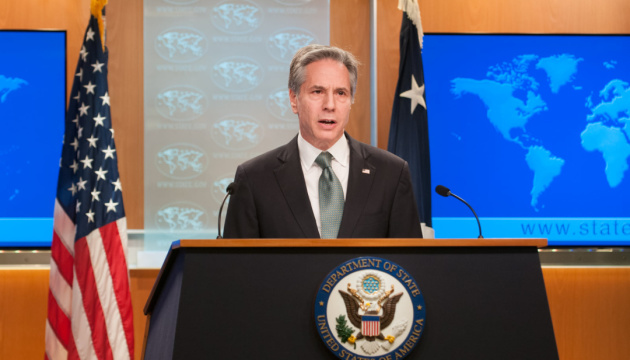 Blinken says Russia's war against Ukraine may be one of contributing factors to Sri Lanka crisis
The war waged by Russia against Ukraine significantly affected food security in many regions of the world and had the potential to exacerbate the economic situation and political crisis in Sri Lanka.
U.S. Secretary of State Antony Blinken said this on Sunday during his visit to Thailand, Ukrinform reports with reference to the U.S. Department of State.
"It [Russia's war against Ukraine] may be one of the contributing factors to what's happened in Sri Lanka," he said.
The U.S. Secretary of State that there are many factors that led to the political and economic crisis in this island country and have now come together.
He stressed that Russian aggression, as well as its blocking of the export of tens of millions of tonnes of grain from Ukraine, continue to increase threats to food security around the world.
As reported, a political crisis is ongoing in Sri Lanka due to the power struggle between President Gotabaya Rajapaksa and the Parliament of Sri Lanka. The situation has aggravated by anti-government protests and rallies, which are fueled by the food and economic crisis in the country.
iy