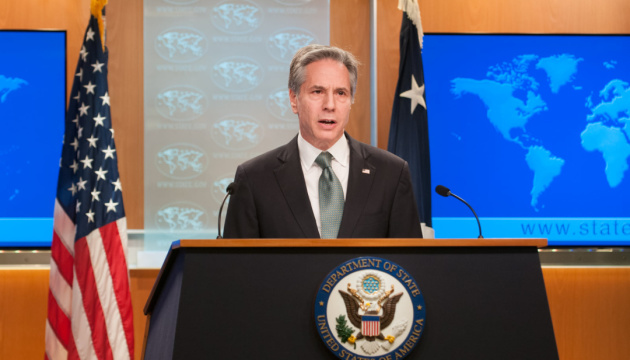 Blinken announces additional $368M in humanitarian aid for Ukraine
U.S. Secretary of State Antony Blinken has announced additional humanitarian assistance for the people of Ukraine.
The announcement came after Blinken's meeting with his Chinese counterpart Wang Yi on Saturday, Ukrinform reports.
The United States is providing "nearly $368 million in additional humanitarian assistance to support those affected by Russia's brutal war on Ukraine," Blinken said.
"This additional funding, including nearly $288 million through the Department of State and more than $80 million through the U.S. Agency for International Development (USAID), will provide food, safe drinking water, cash assistance, protection, accessible shelter, emergency health care, logistics, and humanitarian coordination," said the Secretary of State.
At the same time, he noted that there were no signs showing that Russia was ready to engage in any "meaningful diplomacy" toward ending the war with Ukraine.
Speaking of the G20 foreign ministerial in Bali, the top diplomat said there was "a strong consensus and Russia was left isolated, as it has been many times since this war began."
As Ukrinform reported earlier, speaking at the closed-doors part of the G20 foreign ministers' meeting, Blinken reminded the Russian delegation that Ukraine is a sovereign nation.