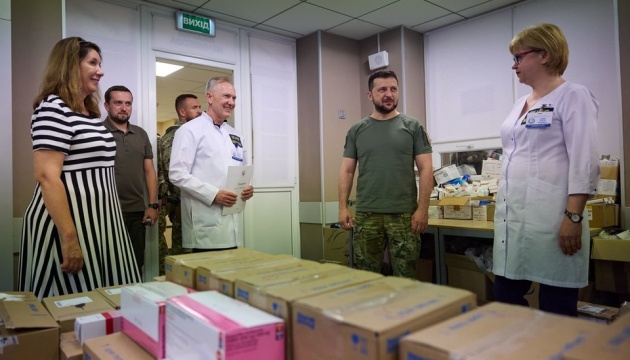 President meets with Dnipropetrovsk region head, visits Mechnikov Hospital
During a visit to Dnipro city, President Volodymyr Zelensky familiarized himself with the situation in Dnipropetrovsk region, held a meeting on the operational situation in the region, and visited the Mechnikov Hospital.
Head of the Dnipropetrovsk Regional Military Administration Valentyn Reznichenko noted that the situation in the region was under control, the press service of the Head of State informs.
"There are no hostilities on our territory, but we constantly feel war," he noted.
Russian troops have launched almost 400 strikes at the region, half of which were missile attacks, deliberately targeting civilian infrastructure, enterprises and grain warehouses. The Kryvyi Rih district suffered the most from shelling.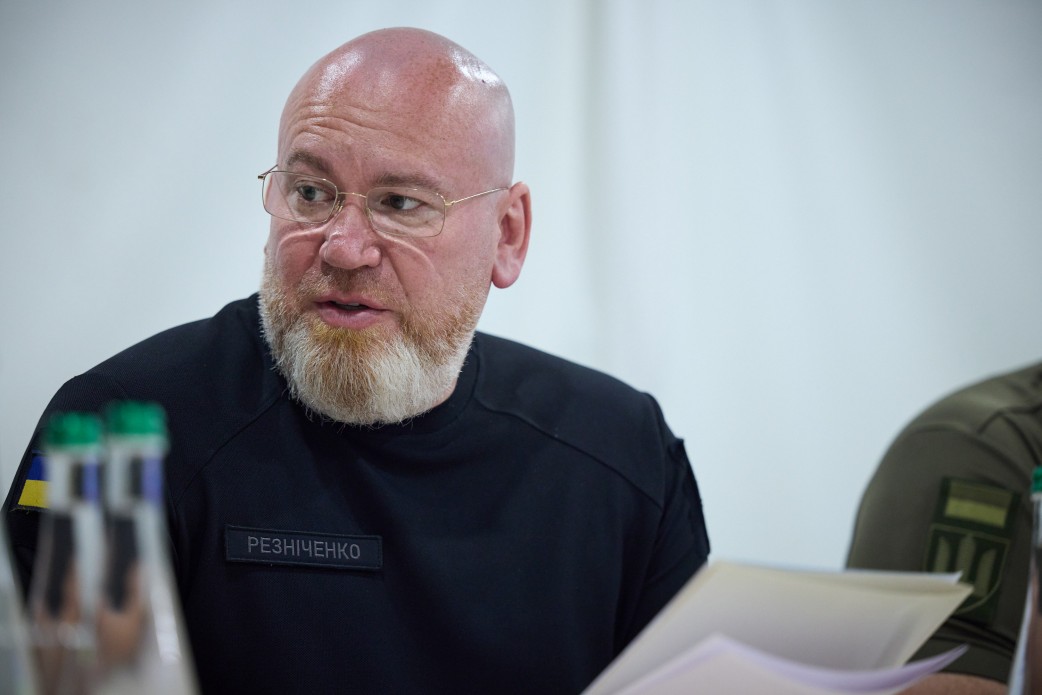 Zelensky was informed that as a result of enemy attacks, 313 residential buildings were destroyed and damaged, 25 schools, kindergartens and extra-curricular education centers, and eight hospitals were ruined.
The Head of the Dnipropetrovsk Regional Military Administration told the President about the assistance to the Armed Forces of Ukraine. Almost 111 million hryvnias were allocated for this from the regional budget. The region has also hosted many wounded - military and civilian - and provides them with all necessary medical assistance.
In addition, Dnipropetrovsk region has sheltered more than 300,000 internally displaced persons. They receive the necessary humanitarian aid and social benefits.
During the working trip, the Head of State observed the work of the logistics center for the assembly of humanitarian aid kits and saw how the functioning of this important center was established.
Zelensky noted that the region became a real humanitarian hub during the war. In particular, almost 1.5 million food kits were sent to six regions suffering from Russian aggression.
During the working trip, the President also visited the Mechnikov Hospital.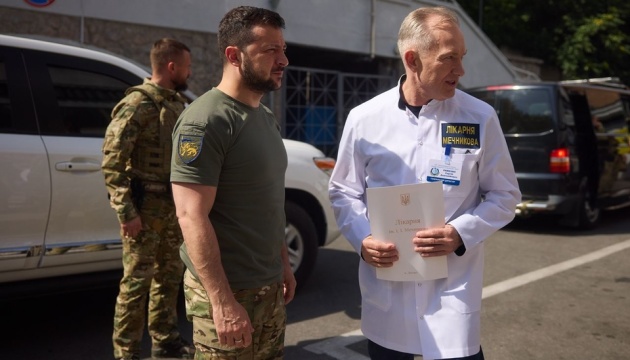 "Mechnikov Hospital in Dnipro. I thanked health workers for their round-the-clock work and saved lives, wished the wounded defenders a speedy recovery. Our people inspire admiration and a sense of great pride. They are heroes," Zelensky posted on Telegram.
As reported, on Friday, July 8, the President of Ukraine makes a working trip to Dnipropetrovsk region.
Photo credit: president.gov.ua
ol