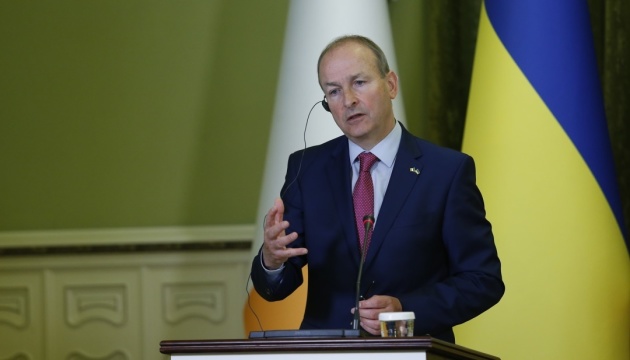 Irish PM calls on Russia to end its inhumane aggression
Irish Prime Minister Micheál Martin, after visiting the war-torn Kyiv region, has called on Russia to end its inhumane, immoral aggression against Ukraine.
He said this at a joint briefing with Ukrainian President Volodymyr Zelensky in Kyiv on Wednesday, according to an Ukrinform correspondent.
Martin said that today he visited war-torn towns in the Kyiv region and all the heads of local communities told him that these towns did not have military bases. Civilians lived and rested there and they were attacked, he said.
He noted that for him and his country this is a real horror, irrational and incomprehensible.
Martin is on a visit to Ukraine on Wednesday, where he has already visited the war-torn towns of Borodianka, Bucha and Irpin in the Kyiv region.