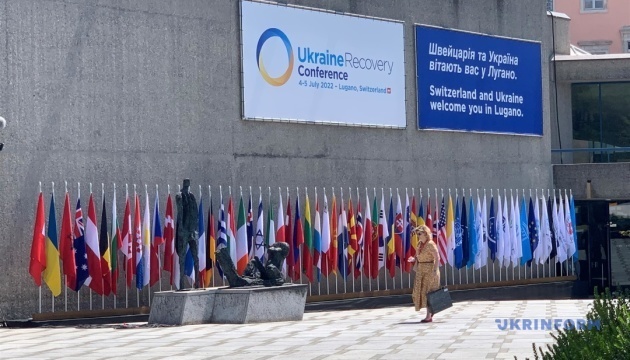 Ukraine Recovery Conference starts in Lugano: what's on agenda
On July 4, a two-day Ukraine Recovery Conference starts in the Swiss city of Lugano.
As an Ukrinform correspondent reports, a comprehensive plan for the reconstruction of Ukraine will be unveiled at the conference which brings together high-ranking Ukrainian and foreign officials. The conference will include a business forum and panels on recovery in the main areas of the economy and social sphere.
The following topics are on the agenda:
Plan for the recovery and development of Ukraine (within the framework of President Zelensky's United 24 initiative) and contributions of international partners to Ukraine's recovery
Recovery methods, priorities, and principles; social, economic, environmental and infrastructural recovery from damages and losses caused by war
Reforms that are possible or necessary to implement in the current situation
Chair of the Verkhovna Rada of Ukraine Ruslan Stefanchuk and members of Parliament, several Ukrainian ministers, high-ranking officials of the EU, international financial institutions, and human rights organizations have already arrived in Lugano.
More than 40 countries and more than 20 international organizations are invited to participate in the conference.
On July 2, President of Ukraine Volodymyr Zelensky said that Ukraine would present its national view on reconstruction at the conference in Switzerland. At the opening ceremony, he will address the event participants via video link.
As reported, Ukraine's GDP decline this year may reach from 30 to 50%, and tax revenues will drop by approximately 50-80%.
The conference in Lugano will be the first in a series of events to help Ukraine recover from the consequences of the war with Russia.
Photo credit: Olha Tanasiychuk, Ukrinform
ol