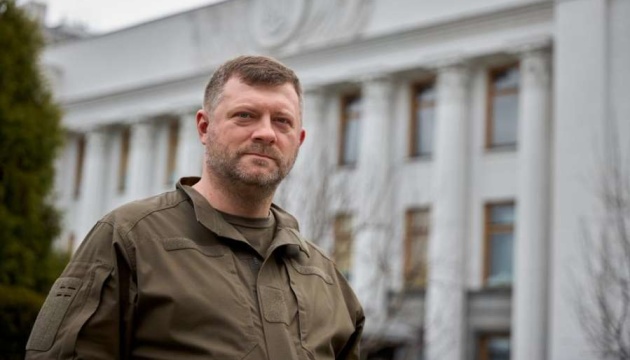 Verkhovna Rada to continue working on Constitutional Court reform – Korniyenko
The Verkhovna Rada of Ukraine will intensify its work on the European integration draft laws to bring Ukraine closer to the EU. In particular, the MPs will continue conducting judicial reform and will soon pass a draft law on the peculiarities of the work of the Constitutional Court of Ukraine.
"A draft law has been prepared for the second reading, which precisely regulates the activities of the Constitutional Court of Ukraine. This is a special body that functions according to the Constitution but has no regulations. And here the question of trust in the highest court of the country arises. Therefore, legislators will work to ensure that it works fairly and transparently, and that society does not question its decisions," Oleksandr Korniyenko, the First Deputy Chair of the Parliament, said during the nationwide telethon, the website of the Verkhovna Rada reports.
He noted that the judicial reform would go on.
"We are set to continue the judicial reform. I would like to remind you that the present convocation of the Parliament, shortly before the war, adopted a fundamental judicial reform which will allow to completely reset the judiciary," Korniyenko stated.
As reported, at the meeting on July 1, the Verkhovna Rada adopted at first reading a number of draft laws aimed at bringing the Ukrainian laws in line with the European legislation.
On June 23, the Heads of State and Government of the European Union made a decision to grant Ukraine the EU candidate status.
ol