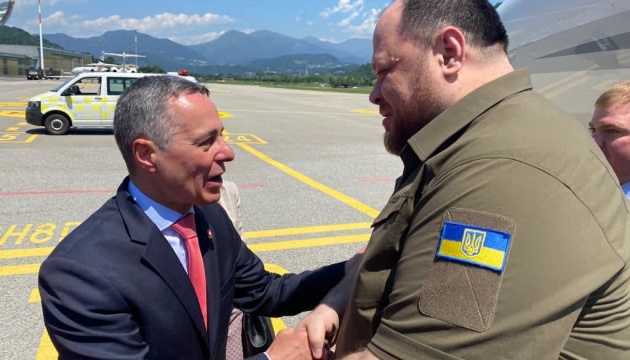 Stefanchuk arrives in Switzerland to discuss "Marshall Plan" for Ukraine
Chairman of the Verkhovna Rada Ruslan Stefanchuk arrived in the city of Lugano (Switzerland) to discuss with European politicians a "Marshall Plan" for Ukraine.
Stefanchuk reported on his visit via Facebook, as seen by Ukrinform.
"Switzerland, Lugano. We are starting the process of rebuilding Ukraine. I'm sure it will be a great recovery thanks to the economic assistance from our friends," the Rada Speaker wrote.
Stefanchuk is sure that Ukraine will have its own "Marshall Plan," according to which the Ukrainian people, together with the whole world, will rebuild everything that was destroyed by the aggressor.
The Chairman of the Verkhovna Rada reported that he had already held 62 meetings with European politicians regarding the need to grant Ukraine the status of a candidate for European Union membership. "Meetings regarding the Marshall Plan will begin tomorrow. I will not lose momentum in this direction either," Stefanchuk said.
As reported, on July 4-5 in the city of Lugano (Switzerland), the Conference on the Restoration of Ukraine will be held, where the project of the relevant plan will be presented.
On July 2, President Volodymyr Zelensky said that Ukraine will present its national perspective on reconstruction at a special conference in Switzerland.
Photo: Facebook/Stefanchuk.Official