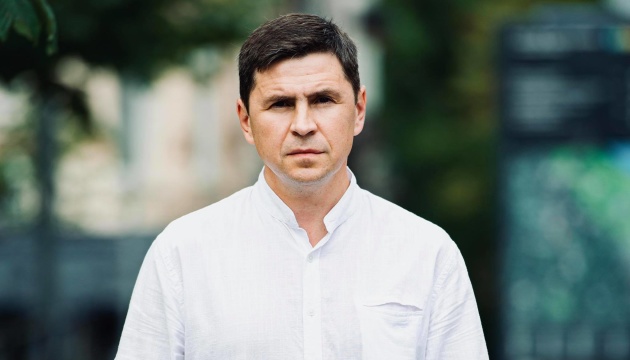 Russia changed war strategy to force Ukraine to make concessions - Podolyak
Russia has changed its war tactics in order to press Ukraine to make territorial concessions.
Mykhailo Podolyak, an adviser to the head of the President's Office, said this in an interview with Ukraine's Channel 24.
"Russia has changed its tactics. It is now attacking our cities with more powerful cruise missiles. Why? Because from a military point of view, they [the Russians], as it turned out, do not know how to fight very well," Podolyak said.
He noted that the Russians have moved to the concept of war, where they want to create large-scale panic in Ukraine, intimidate people and force them to put pressure on the government so that it makes certain concessions to Russia.
Also, according to him, Russia invests money in its pro-Russian lobbyists in the political markets of other countries. "Mr. [Henry] Kissinger's new article was published today, where he says again: 'Let's make certain territorial concessions, and there will then be an opportunity to end the war,'" Podolyak added.
Russia's all-out armed aggression has been ongoing in Ukraine since February 24, 2022.