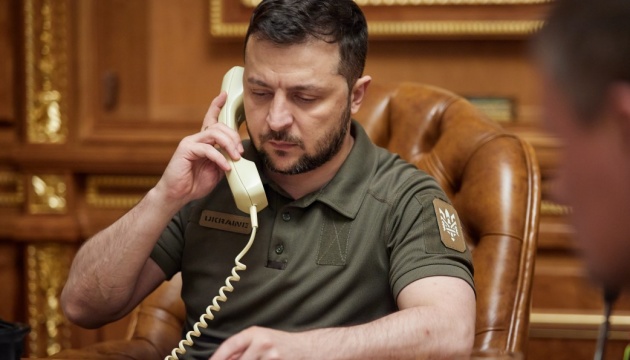 Zelensky discusses increasing defense support with Steinmeier
President Volodymyr Zelenskyy discussed increasing defense support for Ukraine with President of Germany Frank-Walter Steinmeier.
"Continuing dialogue with Germany held talks with Frank-Walter Steinmeier. Discussed increasing defense support for Ukraine. We appreciate German people's solidarity on our path to the EU & support in countering aggression. Thanked for condolences over the inhuman attack on Kremenchuk," Zelensky posted on Twitter.
Earlier, President Zelensky discussed strengthening sanctions against Russia and reconstructing Ukraine with Prime Minister of New Zealand Jacinda Ardern.
ol