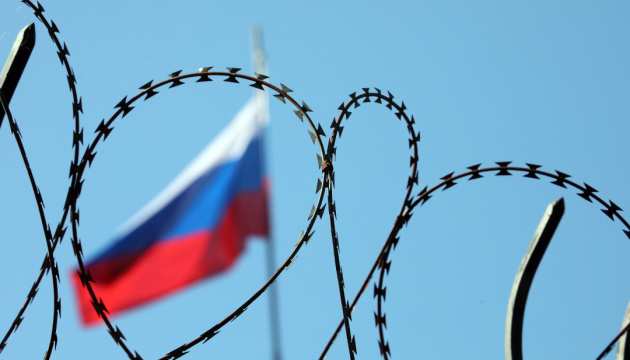 Kuleba: Ukraine already working with EU on seventh package of sanctions
Ukraine is already working with the European Union on the seventh package of sanctions against Russia.
"Yesterday, the G7 issued its declaration, and I will remind you that eight people actually took part in this meeting – seven leaders and President of the European Council Charles Michel, who represented the EU, was the eighth. They made it clear that the next [round of] sanctions would be unveiled soon. The United States and Canada already announced their sanctions," Minister of Foreign Affairs of Ukraine Dmytro Kuleba told journalists, an Ukrinform correspondent reports.
He also noted that he considered the decisions of Canada and the United States a great impetus for the European Union.
"We are already working with them on the seventh package. We know countries that say they are somewhat tired of sanctions, ask to take a break. We strongly disagree with this and do not allow anyone to take any break," the minister said.
According to him, Kyiv works every day to make the seventh package happen as soon as possible and be as meaningful as possible.
As Ukrinform reported, the G7 summit chaired by Germany is held in the Bavarian Alps on June 26-28.
During the summit, the White House said the United States continued to support Ukraine and tighten "unprecedented sanctions" to hold Putin to account.
On June 3, the European Union adopted the sixth package of sanctions against Russia and Belarus.
ol