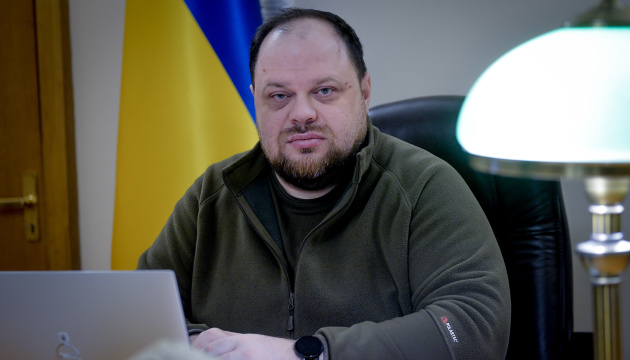 Ukraine parliament chair calls on NATO to help country with missile defense
Speaker of the Verkhovna Rada, Ruslan Stefanchuk, is counting on NATO assistance to Ukraine in providing surface-to-air missile systems and a strong Allied response to the latest Russian missile attack on the Kremenchuk shopping mall.
Stefanchuk spoke on the air of the national telethon, Ukrinform reports.
"We would all like Russian bombs and missiles to stop destroying our peaceful homes with impunity, killing our civilians. To this end, we need adequate missile defense. I believe NATO Allies could and should provide Ukraine with at least such a basic right to self-defense," the speaker said.
In addition, the Rada Speaker considers it necessary for NATO to deliver a "strong reaction" to the Russian terrorist attack in Kremenchuk on the eve of the summit.
"This is a challenge to NATO and I would very much like NATO to provide an adequate response to the Russian Federation, a terrorist state," Stefanchuk said.
He added that today, the Armed Forces are selflessly defending not only their people, but all the peoples of the EU and the world in general, from Russian aggression.
As Ukrinform reported earlier, a three-day NATO summit will kick off in Madrid on Tuesday, June 28. The bloc's leadership has defined the event as a "transformation summit" to address current security challenges and Russia's unprovoked war against Ukraine.