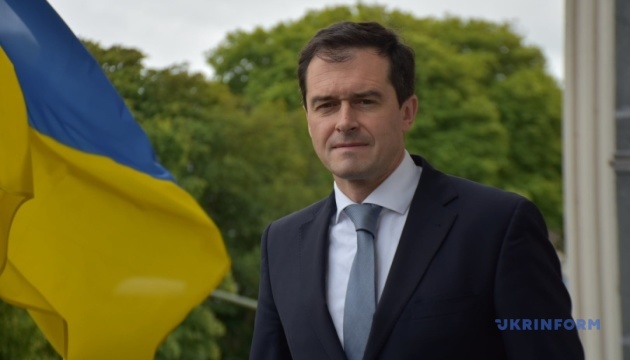 As EU candidate, Ukraine to focus on implementing seven European Commission's recommendations
After gaining the status of a candidate country for EU membership, Ukraine will focus on implementing the seven recommendations of the European Commission and further measures in accordance with the EU–Ukraine Association Agreement.
"In essence, the efforts will focus on two areas: the implementation of the seven steps set by the European Commission to move to the next stage, i.e., the start of negotiations, and the implementation of measures under the Association Agreement to bring our legislation in line with EU requirements," Head of Ukraine's Mission to EU Vsevolod Chentsov said at an online briefing on Monday, an Ukrinform correspondent reports.
According to the diplomat, Ukraine's work done within the framework of the implementation of the Association Agreement will fully comply with the logic of further rapprochement with the EU "until accession."
As reported, the Heads of State and Government of the European Union granted Ukraine the status of a candidate country for EU membership on June 23. Simultaneously with the approval of the EU candidate status, Brussels put forward demands for reforms to be carried out by Kyiv, providing a list of seven steps.
President Volodymyr Zelensky stated that despite the war waged by Russia, Ukraine would continue to implement the laws, norms and rules of the European Union, and the Cabinet of Ministers would draft an appropriate roadmap to meet the requirements of EU accession.
ol