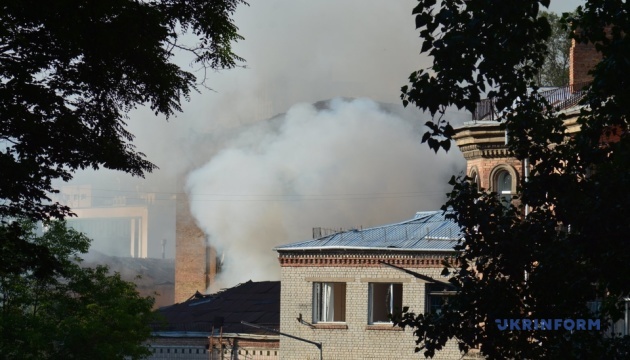 G7 should strengthen sanctions against Russia after missile strikes on Kyiv - Yermak
The head of the President's Office, Andriy Yermak, has said that sanctions against Russia should be tougher, with the need to include a gas embargo in the new EU sanctions package.
He wrote this on Telegram, Ukrinform reports.
"The G7 summit must respond to Russia's strikes on Kyiv. Sanctions should be more aggressive. An embargo on gold exports is good, but a gas embargo is needed in the new EU sanctions package," Yermak said.
In his opinion, military convoys to unblock Ukrainian ports should be the answer to the food crisis orchestrated by Russia.
"Recognition of Russia as a sponsor of terrorism is very necessary," he said.
He also reiterated that Ukraine needs more heavy weapons.
"More heavy weapons for Ukraine is the way to victory over an enemy who understands only force," Yermak said.
Early on Sunday, June 26, several explosions rocked Ukraine's capital Kyiv, with one missile hitting a nine-storey residential building in the Shevchenkivskyi district, partially destroying the 7th, 8th and 9th floors.
A three-day summit of the Group of Seven countries began in the Bavarian Alps on Sunday, with world leaders expected to discuss critical global challenges largely caused by Russia's all-out invasion of Ukraine.
In addition to the heads of state and government of Germany, the United States, the United Kingdom, France, Canada, Italy and Japan, European Commission President Ursula von der Leyen and European Council President Charles Michel are taking part in the summit.
Photo: President's Office