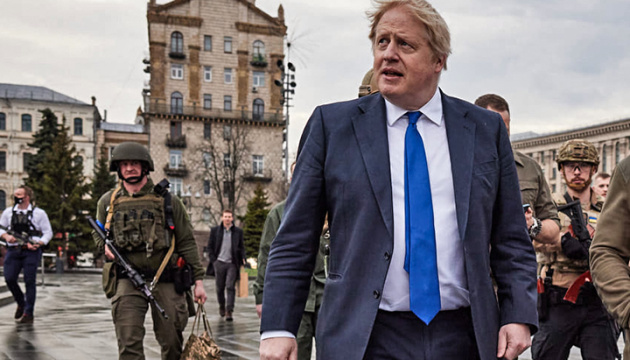 Johnson to urge France, Germany to provide more weapons to Ukraine at G7, NATO summits
British Prime Minister Boris Johnson will use the G7 and NATO summits to call on France and Germany to provide more military support to Ukraine.
That's according to The Independent, Ukrinform reports.
Johnson's official spokesperson said the PM would challenge fellow leaders to "empower president Zelensky and Ukraine to achieve the outcome they want."
"That's what the prime minister will be asking at the G7 and NATO summit as he encourages fellow leaders to increase their economic, military and political support for Ukraine," the statement said.
Johnson also warned that the G7 and NATO allies should not encourage Ukraine to agree to unfavorable terms of peace at a time when Russia's brutal war is dragging on.
"Too many countries are saying this is a European war that is unnecessary ... and so the pressure will grow to encourage - coerce, maybe - the Ukrainians to a bad peace," Johnson told broadcasters in the Rwandan capital Kigali before leaving for the G7 summit.
He also added: "My message to colleagues at the G7 and at NATO in particular is … now is not the time to settle and encourage the Ukrainians to settle for a bad peace, for a peace for which they are invited to give up chunks of their territory in return for a ceasefire."
The G7 summit will take place on 26-28 June at Schloss Elmau in Bavaria, Germany, and the NATO summit on 28-30 June in Madrid.