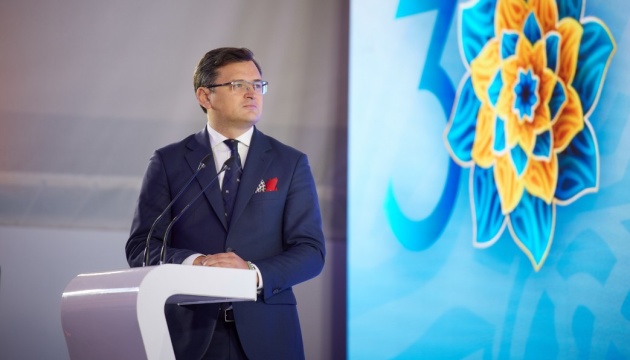 Kuleba speaks words of support to Moldova amid new Russian threats
Dmytro Kuleba, Minister for Foreign Affairs of Ukraine, says Ukraine will support the people of Moldova and the country's government in the wake of the latest threats coming from the Russian Federation.
That's according to the top diplomat's tweet, seen by Ukrinform.
"We stand with the people and the government of friendly Moldova amid renewed threats coming from Moscow. All Russia has left is spitting out threats at other states after decades of failed policies based on aggression, coercion, and disrespect. This only shows Russia's weakness," Kuleba tweeted.
As reported earlier, Deputy Head of the Russian Security Council Dmitry Medvedev, in response to Moldova's statement of its readiness to join EU sanctions targeting Russian energy, threatened Chisinau to sever energy supplies and recalled that nearly 220,000 Russian citizens live in Transnistria, the unrecognized entity that is formally part of Moldova.