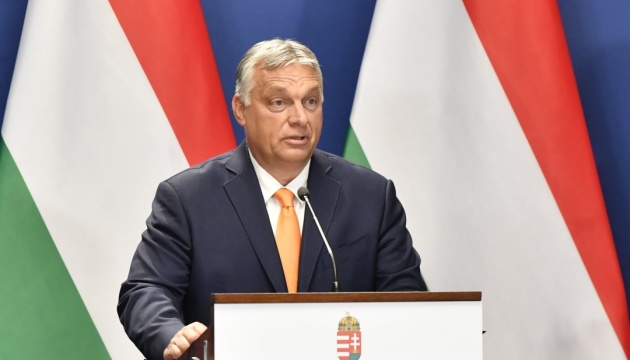 Hungary to support EU candidate status for Ukraine
Hungarian Prime Minister Viktor Orban supports the recommendation of the European Commission to grant Ukraine the status of a candidate for EU membership.
According to Ukrinform, Orban stated this at a video conference in preparation for the EU summit to be held on June 23-24, The Budapest Times reports, citing the prime minister's press chief, Bertalan Havasi.
Orban agreed with the proposal to grant Ukraine and Moldova the EU candidate status. At the same time, he said, Georgia and Bosnia and Herzegovina should also receive the same status.
According to the statement, European Council President Charles Michel on Monday held a video conference in preparation for the EU summit. The prime ministers of Belgium, Bulgaria, Estonia, Luxembourg and Malta also attended the event.
The European Commission earlier issued a positive opinion on Ukraine's accession to the EU, which is a mandatory formal step before Ukraine's EU candidate status is considered at the European Council on June 23-24, 2022.