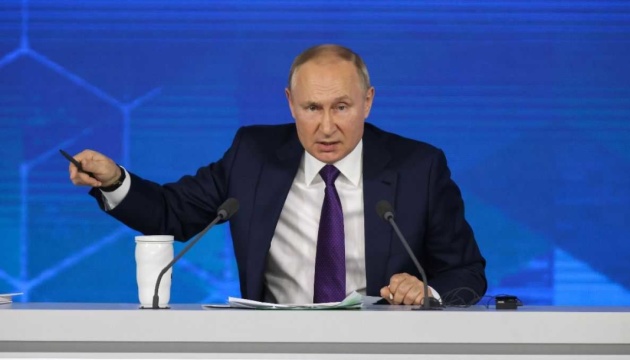 Putin says Russia ready to use nuclear weapons in case of "threat to sovereignty"
Russian President Vladimir Putin has claimed that Russia does not threaten the world with nuclear weapons, but is ready to use them in the event of a "threat to sovereignty."
He stated this in a speech at the St. Petersburg Economic Forum, an excerpt of which was published by TASS, Ukrinform reports.
"It was one irresponsible politician saying something, then another – at a very high level, too, say, the Ministry of Foreign Affairs, the top people are saying something in this regard... But are we going to remain silent? We respond accordingly. As soon as we responded, they immediately clung to it: 'Russia is threatening us!' We aren't threatening anyone! But everyone should be aware of what we have. And what we will use if required to protect our sovereignty," Putin said.
Earlier, Russian officials hinted that the country could use nuclear weapons.
As reported, on February 24, Russia launched a new phase of its war against Ukraine – a full-scale invasion. The aggressors have been shelling and bombing the cities and villages across Ukraine, torturing and killing civilians.
After the war erupted, Russia was subjected to large-scale sanctions, imposed by the international community.