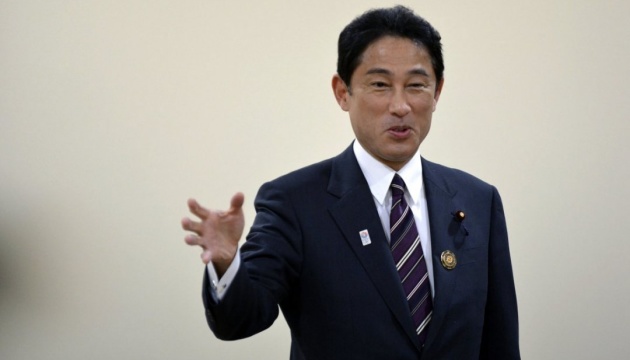 Prime Minister of Japan pledges to continue to support Ukraine
Prime Minister of Japan Fumio Kishida, expressing the policy of his government, again pledged to support Ukraine amid Russia's invasion.
Fumio Kishida said that Russia would pay a high price for violating international law by invading Ukraine, NHK reports.
"We must show that any action that violates international law will come at a high price. We have drastically changed our policy towards Russia. We work with other G7 countries and the wider international community to impose tough sanctions on Russia," the PM of Japan said.
He assured that Japan would continue to try to bring the position of Asian countries in line with the G7 views.
He also promised to dramatically strengthen Japan's defense capabilities and take the Japan-US alliance to a higher level, as well as work towards creating a free and open Indo-Pacific region with like-minded countries.
As reported, on May 19, Prime Minister of Japan Fumio Kishida said that Tokyo would provide $300 million in additional financial assistance to Ukraine.
On May 27, the Government of Japan disbursed $166 million in emergency grants to provide humanitarian support to Ukraine.
Last week, Ambassador of Ukraine to Japan Serhiy Korsunsky announced an additional agreement to increase aid to Ukraine by $500 million.
ol