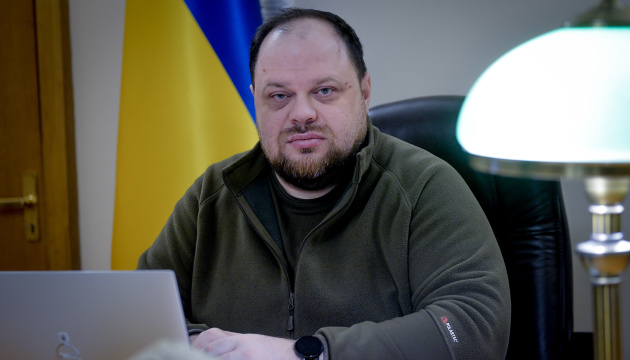 Stefanchuk at EP: Putin will go further if Ukraine doesn't receive EU candidate status
Russian president Vladimir Putin will continue to implement his criminal plans with impunity if Ukraine does not receive the status of a candidate for EU membership.
"This impetus is very important to us. It is very important for the Ukrainian people to hear this powerful message from Europe. The message is that 'what you do is not in vain, and we see your resistance.' Friends, if we do not receive this message on June 24, Putin will receive this message. He will understand that he can go further with impunity now. I ask you: let's do everything possible to make June 24 a turning point and our common great victory," Chair of the Verkhovna Rada of Ukraine Ruslan Stefanchuk said at the European Parliament, an Ukrinform correspondent reports.
He stressed that Ukraine deserves to receive the EU candidate status. At the same time, the country is well aware that this is only the candidate status. "We are well aware and guarantee that, having received this impetus, political message, we are ready to continue working, but ready to do it quickly and efficiently, as we did by filling out a questionnaire for EU candidacy," he said.
As reported, President Volodymyr Zelensky signed an application for Ukraine's membership in the European Union on February 28, 2022.
The representatives of the European Council will hold a substantive discussion on granting Ukraine the EU candidate status at a meeting on June 23-24.
On February 24, 2022, the Russian Federation launched a full-scale invasion of Ukraine. Russian troops massively bomb and shell peaceful Ukrainian cities, towns, and villages. Russians unleashed mass terror against the civilian population in the temporarily occupied territories.
ol