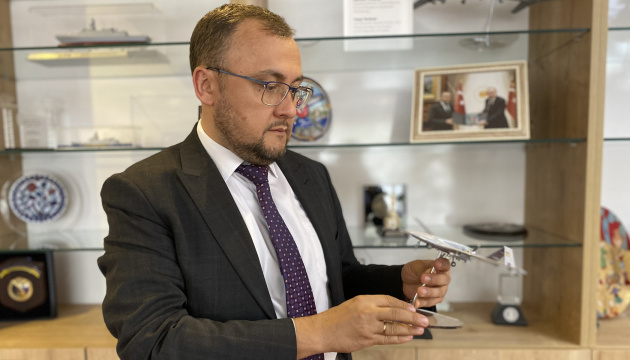 Ambassador Bodnar: No reaction from BSEC to Ukraine's request to expel Russia
Ukraine requested that Russia be expelled from the Organization of the Black Sea Economic Cooperation (BSEC) at a meeting of senior officials in the first days of the full-scale war, but there was no proper reaction.
"In the first days of the war, we requested that Russia be expelled from the BSEC for violating all the basic principles of the Organization. On behalf of the Ministry of Foreign Affairs, I made such a request at a meeting of BSEC senior officials. What was the reaction of the BSEC? There was no reaction," Ambassador Extraordinary and Plenipotentiary of Ukraine to Turkey Vasyl Bodnar told Ukrinform in an interview.
In his opinion, this is evidence of a more global problem related to the effectiveness of international organizations.
"What, for example, has the UN done to stop Russia's aggression against Ukraine? It evacuated some civilians, takes care of refugees a little bit. It is good, but the UN is unable to influence the situation as a whole, take effective preventive actions to thwart aggression, stop aggression," the diplomat said.
As reported, the UN previously stated that the organization cannot provide humanitarian assistance to all war-affected Ukrainians at a proper pace due to the brutality and scale of the war, as well as unresolved issues of safety of the representatives of humanitarian organizations.
ol