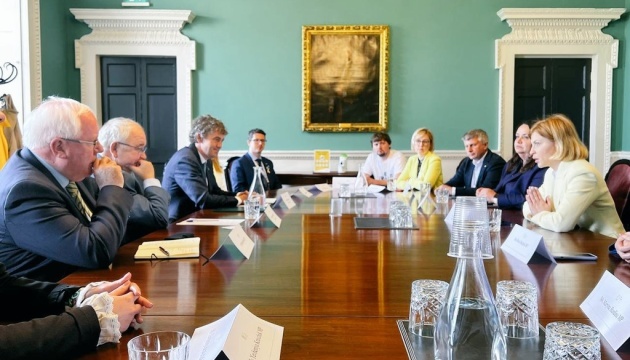 Stefanishyna: Ireland committed to be Ukraine's advocate in EU
Deputy Prime Minister for European and Euro-Atlantic Integration of Ukraine Olha Stefanishyna thanked Ireland for its commitment to be Ukraine's advocate in the EU for obtaining candidate status.
"Strong voice of Ireland on war crimes & genocide of Russia in Ukraine give us strength. Discussed granting EU candidate status to Ukraine. Thank you for the commitment to be our advocate in the EU," Stefanishyna posted on Twitter following a meeting at the Parliament of Ireland.
President Zelensky signed an application for Ukraine's membership in the European Union on February 28, 2022.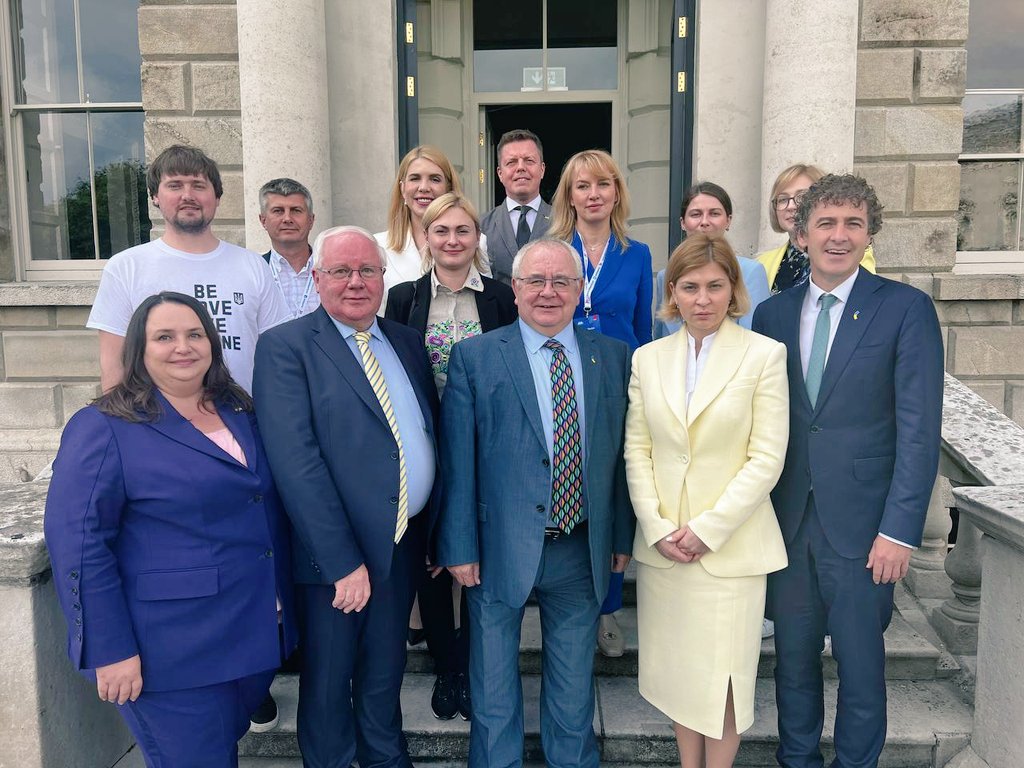 During a visit to Kyiv on April 20, European Council President Charles Michel said that the European Commission would announce the first conclusions on Ukraine's candidate status by the end of June, after which the issue would be on the European Council's agenda.
Photo credit: @StefanishynaO
ol