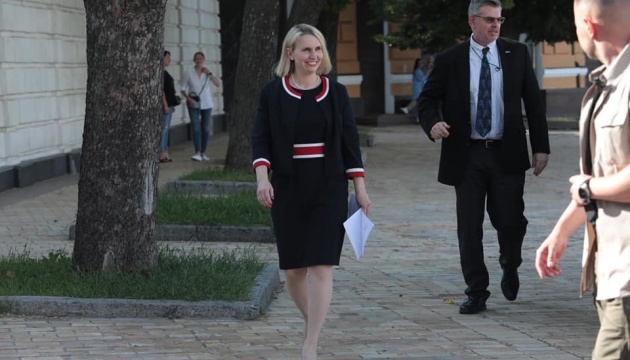 U.S. ambassador names five main areas of work in Ukraine
U.S. Ambassador to Ukraine Bridget Brink has named five main areas of the embassy's work in Ukraine.
She said this at a briefing on Thursday, June 2, according to an Ukrinform correspondent.
According to Brink, the first area of work is to help Ukraine win its war against Russian aggression.
"As President Biden said yesterday, 'Standing by Ukraine in its hour of need is not just the right thing to do. It is in our vital national interests to ensure a peaceful and stable Europe and to make it clear that might does not make right'," the ambassador said.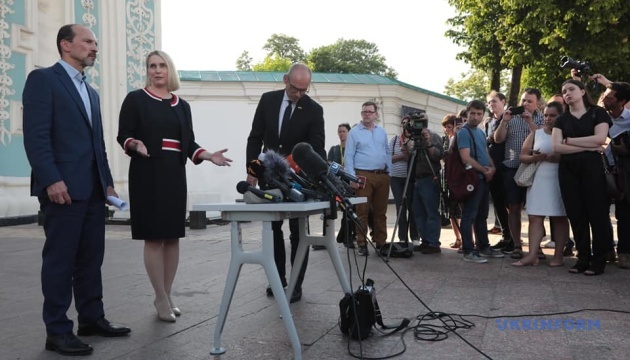 Secondly, the U.S. embassy will work to ensure that U.S. humanitarian assistance gets to those who need it.
Thirdly, the embassy will work to ensure the world holds Russia to account for war crimes and atrocities.
The fourth area of work, Brink said, will be to oversee the implementation of U.S. security assistance to ensure that this assistance achieves its goal.
The fifth area will be "rebuilding the embassy platform and bringing our team back together."
"Our unwavering position in all of these goals is that Ukraine should decide its own future. Period. And at the right moment we will help Ukraine rebuild," the diplomat said.