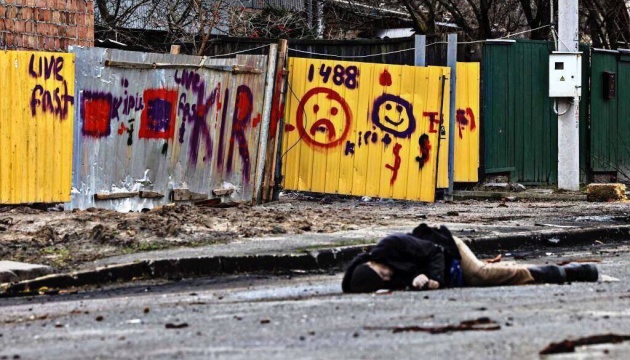 Three more countries join group investigating Russia's war crimes in Ukraine
Estonia, Latvia, and Slovakia have joined a Joint Investigation Team probing Russia's war crimes in Ukraine.
According to Ukrinform, the Prosecutor General's Office made the relevant announcement on Telegram.
The Joint Investigation Team (JIT), established by Ukraine, Lithuania, and Poland, has expanded to six nations. An agreement on the accession of Estonia, Latvia, and Slovakia was signed at a meeting held at Eurojust. The team also includes Eurojust and, for the first time in its history, the Office of the Prosecutor of the International Criminal Court.
"This is a powerful step on our international legal front – the expansion of the Joint Investigation Team will give us new opportunities and resources to achieve our main goal, which is to bring to justice all those involved in the horrific war crimes in Ukraine. I'm grateful to Estonia, Latvia, and Slovakia, which, following the opening of national proceedings, have decided to become part of this big team that will help establish justice," said Prosecutor General Iryna Venediktova.
During the two days in The Hague, the JIT held coordination meetings to determine strategies and tactics for further joint action. The parties also discussed the safe exchange of information and evidence.
"The participation of the International Criminal Court in the Joint Investigation Team is particularly important as it will open the door for further real-time cooperation and information exchange with the Court. Comprehensive support from Eurojust is also of great value to JIT. It has been standing with us from the very beginning, providing operational, analytical, legal, and financial assistance," the Prosecutor General added.
The meeting was also attended by EU Commissioner for Justice Didier Reynders and EU Commissioner for Home Affairs Ylva Johansson.